Marijuana Long Term Effects
Marijuana Long Term Effects Include:
Decrease in testosterone levels and lower sperm counts for men
Diminished or extinguished sexual pleasure
Enhanced cancer risk
Increase in testosterone levels for women and increased risk of infertility
Psychological dependence requiring more of the drug to get the same effect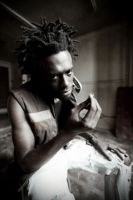 Researchers report that marijuana long term effects in chronic users include memory loss and attention problems that can affect their work, their life, and their ability to learn. However, a medical expert not involved in the study questioned the findings and whether the alleged adverse impact of marijuana is really there, which is indicative of the controversy surrounding the drug.
The findings of these marijuana long term effects are published in the current Journal of the American Medical Association. The study was based on patients seeking help for marijuana dependence at clinics in Seattle, Farmington, Connecticut, and Miami, between 1997 and 2000.
Fifty-one people were examined who had been using marijuana regularly for an average of 24 years. Also, 51 short-term users and 33 nonusers were included as controls for comparison purposes in the research. "Long-term users ... performed significantly less well on tests of memory and attention than nonuser controls and shorter-term users with a mean of 10 years' use," the study of marijuana long term effects study showed.
On a verbal learning test "long-term users recalled significantly fewer words than either shorter-term users or controls; there was no difference between shorter-term users and controls. Long-term users showed impaired learning, retention and retrieval compared with controls," the marijuana long term effects study showed.
The authors of the study on marijuana long term, including Nadia Solowij at the University of New South Wales, Sydney, Australia, and colleagues with the Marijuana Treatment Project Research Group said the findings confirmed and expounded upon previous findings of cognitive impairments among chronic users. "For habitual users, the kinds of impairments observed in this study have the potential to impact academic achievements, occupational proficiency, interpersonal relationships and daily functioning," said the study.
However, in an editorial in the same issue, Harrison Pope of Harvard Medical School said "a recent meta-analysis of neuropsychological studies of long-term marijuana users found no significant evidence for deficits in seven of eight ... ability areas and only a small effect size for the remaining area of learning."
He said in a separate statement that the marijuana long term effects study does not explore whether the heavy users may have been taking other drugs that could have accounted for the deficits uncovered, or whether they might have been suffering from anxiety or depression that could cause the problems noted.
"Another recent study from our laboratory ... found virtually no significant differences between 108 heavy cannabis users and 72 controls -- screened to exclude those with current psychiatric disorders, medication use, or any history of significant use of other drugs or alcohol -- on a battery of ten neuropsychological tests after 28 days of supervised abstinence from the drug," he said.
Pope, the director of the Biological Psychiatry Laboratory at McLean Hospital in Belmont, Massachusetts, added: "The safest thing to say at this point is that the jury is still out on the question of whether long-term marijuana use causes lasting impairment in brain function."